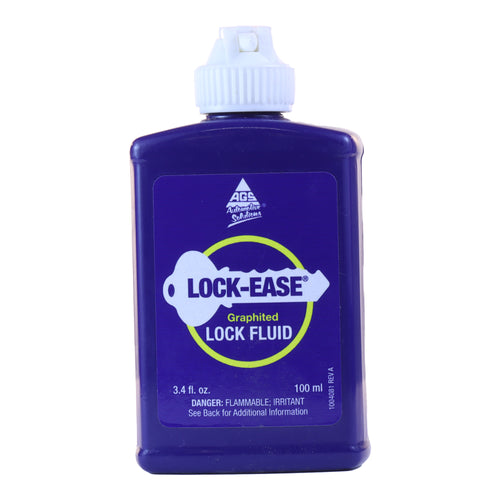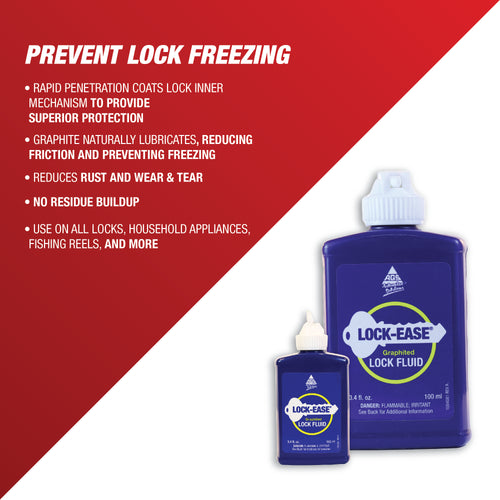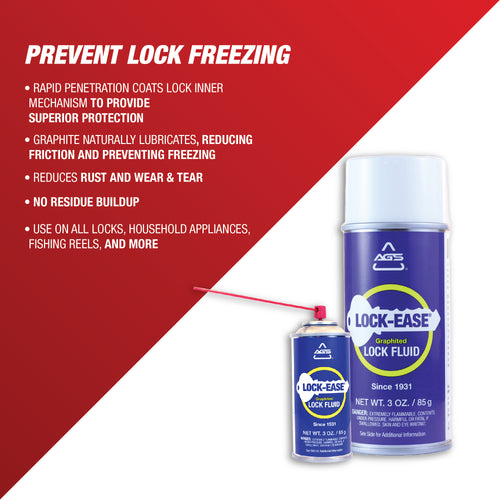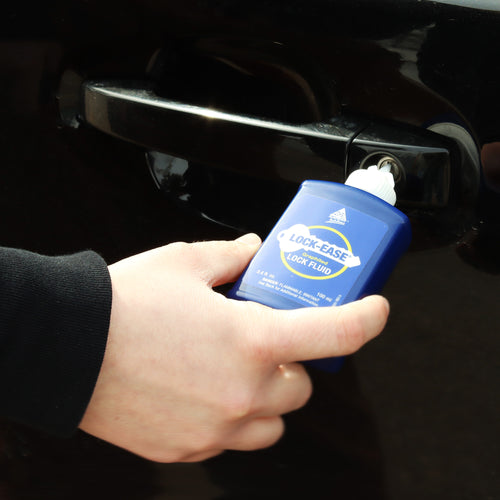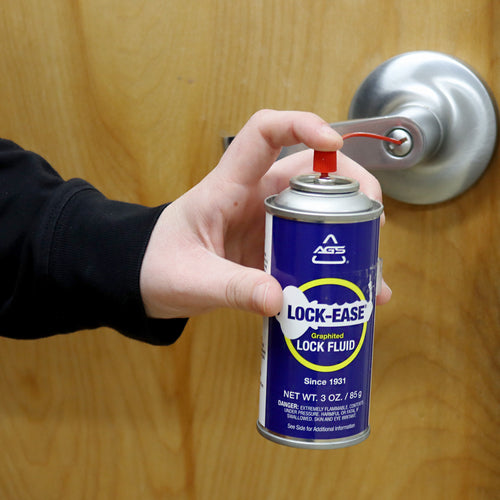 Lock-Ease Graphited Lock Fluid is the ideal choice for tackling sticky, rusty and frozen locks. This advanced product acts as a rapid penetrant, coating the inner components of the lock mechanism to provide superior protection against moisture and prevent it from locking up even in extremely cold temperatures. Additionally, Lock-Ease leaves a graphited film behind that shields against rust while also enhancing ease of use. Suggested applications include all types of locks, household appliances, guns, fishing reels and other delicate mechanisms.

Volatile Organic Compound: Zero
Proposition 65 Compliant: Yes
You may also like
AGS is the leading manufacturer of specialty lubricants.
Sorry, recommendations are empty