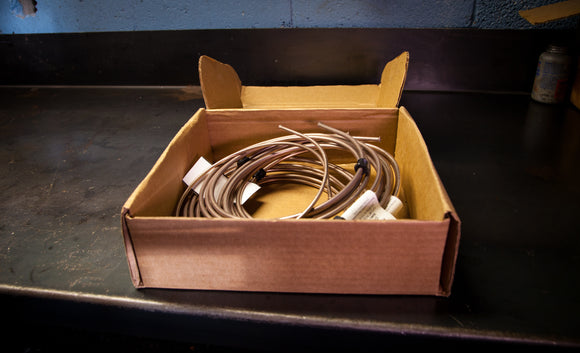 Got a Chevy with rusty brake lines? One word: EZ-Fit
Let's face it, rust is a reality around here, and it often times corrodes Chevy brake lines before their time! We'll let you in on a little secret: EZ-Fit brake line replacement kits are rust's worst enemy. No other brake line kits have the kind of corrosion protection that EZ-Fit brake lines have. That's because only EZ-Fit uses NiCopp technology — the ultimate in corrosion-proof tubing, superior to even stainless steel. Throw in some Black Oxide fittings for increased protection and rust doesn't have a chance!
To garage owners and technicians, what could be better than long-lasting brake line replacements for Chevy's that reduce the cost of repairs? Well, what if those brake lines just happened to also be fast and easy to install? EZ-Fit brake line kits are pre-flared and flexible enough to route around objects, so there's no cutting and flaring by hand or dismantling parts to route the line through. Because of this, installation can occur as much as 65% faster than it would typically. Just think, you can fit more jobs in your daily schedule, which equates to more dollars in your pocket. It just keeps getting better and better, huh?
So, next time a Chevy rolls in with rusty brake lines, grab an EZ-Fit brake line replacement kit and you'll be done before you know it. And that Chevy? It won't be back for another brake line job for a long, long time.
Shop now and stock up on EZ-Fit complete brake line replacement kits for Chevy vehicles. By the way, the box takes up 90% less space than your average kit, which means you can keep it even more handy on your shelves.
Learn more about EZ-Fit brake lines today by checking out our full line up here, from AGS Company, the leader in aftermarket brake lines.